Thank you for visiting our Internet site. As an up-to-date business, we want to give you the opportunity to stay in touch with our company and our services. A new content management system will enable us to always keep you up to date.

Elliott's Heating, Plumbing, Gas & Building Services have been serving the local community of Beckenham, Shortlands, Bromley, Croydon and surrounding areas for over 30 years and training apprentices within this area


All questions, queries and inquiries you can call Freephone on 0800 6 118 543 or directly to my mobile 07956241582. We are looking forward to hearing from you. You can also contact us at our e-mail address: ElliottsHeating@aol.com or info@ElliottsPlumbing.co.uk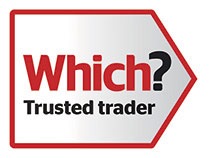 If you are not familiar with our company and your first contact with us is online: We would be pleased to hear from you! Please let us know what your needs and questions are, we will be more than happy to help.


In brief, you should know the following about us: our company was established in 1987 and had been responsible for providing outstanding Heating, Plumbing, Gas and General Building services ever since.

We pride ourselves in being the most skilled, experienced and qualified engineers in the South of England and are always up for a challenge to resolve problems where numerous others have failed.

Our specialty is in the area of large complex multi-zone heating system, wet rooms and complete house refurbishments . Our regular customers particularly value full project management taking care of all project matters. Our business is located in Beckenham Kent BR3

Although we try our very best to be as competitive as possible and will always be far cheaper than BG and other corporations and still provide a better service and quality installation, we do not rush projects and being "old school" prefer to use traditional methods of installation using copper pipes rather than DIY push fit pipe and fittings which are now adopted by many others and can take a fraction of the time. These materials are used by us but only as a last resort.